農曆新年對東方人來說是一年中最重視的節日,迎春接福,花開富貴,不少家庭都會在這個節日準備賀年年花做擺設,為家居內外裝飾一番。年花即是帶有吉利寓意的花卉。種類繁多,各有特色。最常見的例如蘭花像徵幸福、富貴、吉祥。杜鵑花帶有愛的喜悅意思。銀柳代表豐衣足食,有銀又有樓。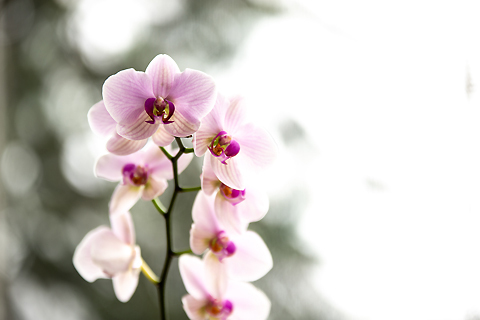 蘭花–送禮擺設首選
芸芸花種中,蘭花種類眾多。蝴蝶蘭和蕙蘭各自帶有富貴吉祥,萬事如意的花語。外形高貴大氣,非常適合於新年用作送禮或擺放在大廳迎接賓客也十分得體。讓整個空間都散發節日的氣氛。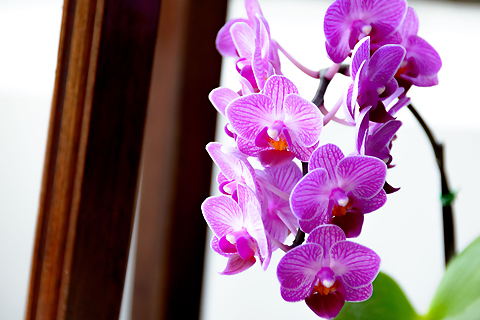 蝴蝶蘭顏色及菖數的寓意
蝴蝶蘭而言,不同顏色含有不同意義,紅色蝴蝶蘭表示幸福美滿,黃色蝴蝶蘭寓意萬事興隆,白色蝴蝶蘭像徵友誼珍貴,粉色蝴蝶蘭則祝福愛情甜蜜。選購蝴蝶蘭,我們多用「菖」數來形容, 菖是一個根球的花芽數目,越多菖數就代表越多花開,花越多也就表示其價值越高。不同菖數的蝴蝶蘭亦自帶吧不同的含義。
一菖蘭花: 一帆風順
兩菖蘭花: 好事成雙,如意吉祥
三菖蘭花: 財源滾滾來,擋也擋不住
五菖蘭花: 五福臨門,幸福美滿
六菖蘭花: 六六無窮,好事接種而來
八菖蘭花: 恭喜發財
蘭花的打理
無論是哪種蘭花,花開期間都不需要特別照顧,蘭花本質喜乾,一般一兩星期才需要淋一次水,只需淋在植料表面和根部即可,切忌直接淋水在葉和花朵上,避免引致病壞死。
Lunar New Year, also known as the Spring festival, is the most important festival of the year. It is the time to usher out the old year and bring in luck and prosperity. Aside from spring cleaning and grocery shopping, the Chinese will shop for flowers with auspicious meanings to decorate their home and welcome the new year with new beginnings. Common plants with auspicious blessings mainly include orchids, rhododendrons and pussy willows, which represent happiness, prosperity and abundance.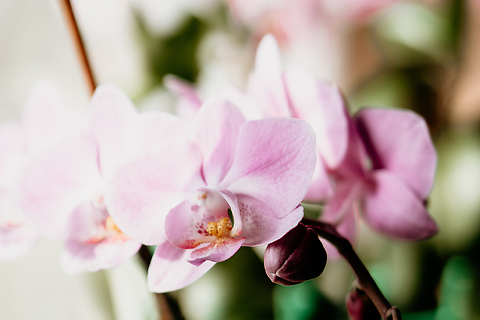 Orchids – Best Chinese New Year Gift
Orchids make up one of the world's largest and most diverse groups of flowering plants. It is believed that over 25000 species are available. Among the species, Cymbidium and Phalaenopsis are the most popular gift in Chinese New Year as they are decorative and presentable.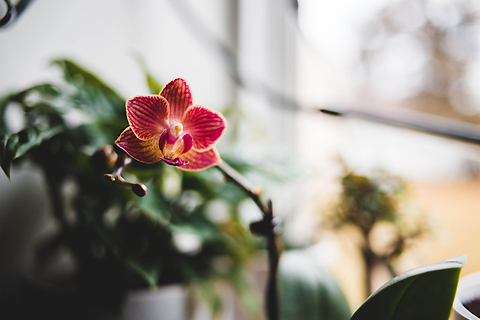 Phalaenopsis and its flower language
Phalaenopsis has a variety of colors, and each has a special meaning to it. Red symbolizes happiness, yellow for prosperity; white represents friendship, and pink is love affinity. Besides colors, the number of stems of Phalaenopsis has auspicious meaning to it too. One stem wishes things go smoothly without hindrance. Two stems represent good luck, with the number two in Chinese hinting good things come in pairs. Three stems symbolize wealth. Three in Chinese means non-stop, just like money ever-flowing non-stop. Five stems means may fortune come to your home. Six stems symbolize infinity and everlasting blessings, while eight stems, like the lucky number eight, represent growing prosperity and overcoming victory.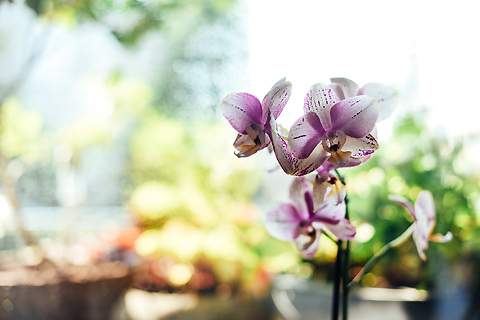 Care for Orchids
No matter which type of orchid you are growing, orchid in nature favors dry. Therefore, it only needs to be watered once or twice a week on soil or roots. Avoid wetting the leaves or orchid bud directly.